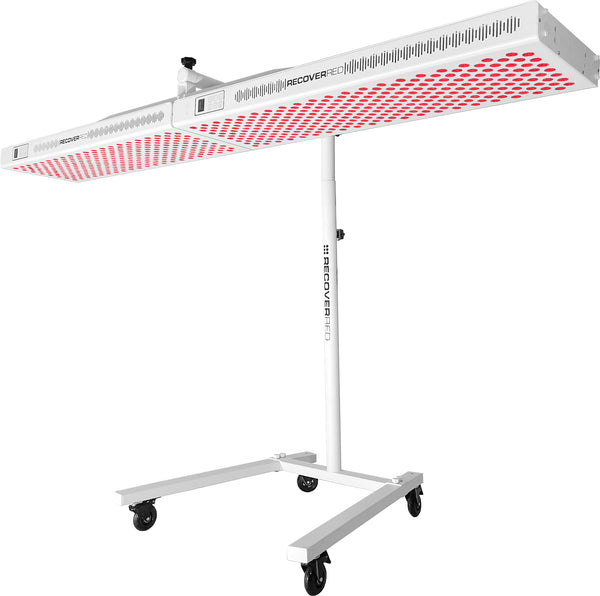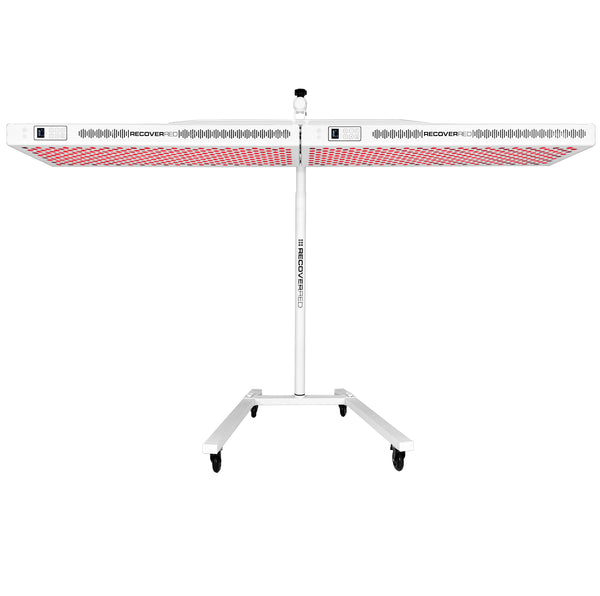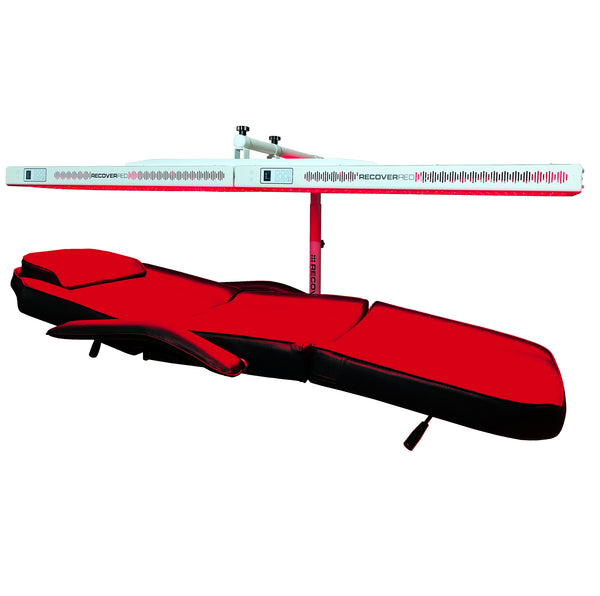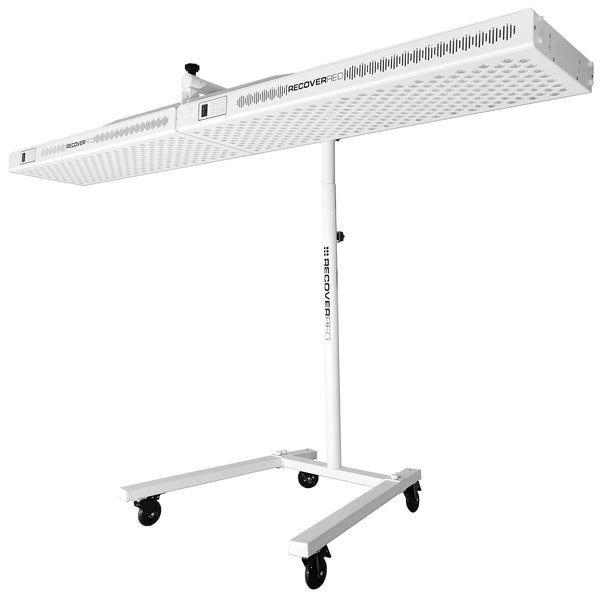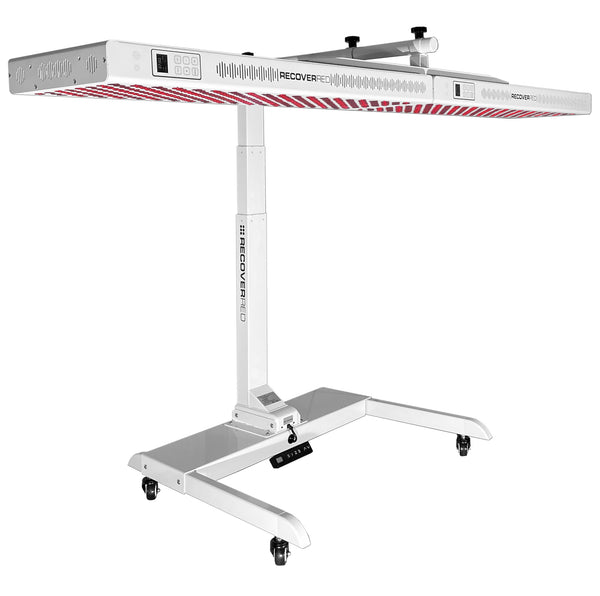 The Most Advanced Full-Body Red Light Therapy Devices Today.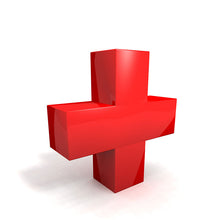 Safe Natural Healing.
Start Improving Your Health, Happiness, And Well-Being With All The Natural Healing Powers Of Red Light Therapy.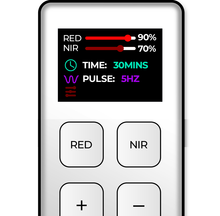 Precision Controls.
Precise Treatment Levels At Your Fingertips From The On Board Digital Control Panel Or Hand Held Remote.
Intensity You Need.
Full Body Penetration Is Applied Over The Entire Body Giving A More Effective Treatment In Less Time And Sessions.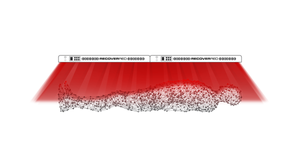 Welcome To The Beam.
Enter Into The World Of High Intensity, Full-Body Treatments With Our Most Popular Unit. Immerse Your Body With Full Intensity.  At A Maximum Setting Of 255M/Cm² @ 6" The Beam Delivers Up To 10X The Treatment Levels Of Other Popular Brands. 
Wait, What's 255M/Cm² @ 6" Mean?
Maximum Treatment Levels!
With Over 1000 Watts Of True Power Consumption And A Footprint Of Over 6', Every Inch Of Your Body Can Be Treated At Maximum Treatment Levels. The Beam Also Features An Easy To Use Modular Design Making Setup Possible In Just About Every Location. Just Set The Height And Depth Of Your Beam To Any Configuration And Start Enjoying All The Benefits Of Red Light Therapy.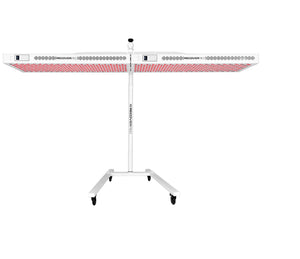 Beam Features Overview.
Adjustable Mobile Rolling Stand. | Optional Power Mobile Stand. **Assembly Required.
Adjust Using On Board Digital Control Panel Or Hand Held Remote.
Set Treatment Times From 1-30 Minutes Each Session.
Control Pulse Frequency Levels From 1HZ to 20Hz.
Individually Set The Level Of  R+ | NIR+ Light Intensity in 5% Increments.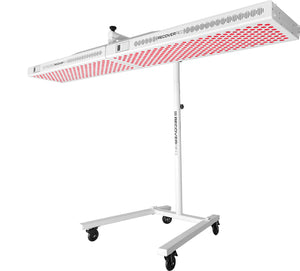 Beam Technical Specifications.
Our Devices Feature The Most Advanced Technology In The Red Light Industry. A Savvy Consumer Will Always Choose Recover Red Over Any Competitor.
Wavelength Spectrums: RED 660nm & NIR 850nm.
Power Consumption: 1000W.
Energy Quality: 100% Flicker Free.
Amps @110v: 9.4A
Beam Angle: 30°
LED Type: 5 Watt | Top BIN.
LED Quantity: 600 | Flicker Free
Light Dimensions: 71.5" x 11.8" x 2.6"
Maximum Coverage Area: 90" x 24"
Mounting Options: Rolling Stand, Optional Motorized Stand.
Best For: High Intensity Full-Body / Targeted Treatment
EMF Emission: – Negligible @ 6"
Unit Weight: 24Lb. x 2
Weight On Stand: 70Lb.
Weight On Motorized Stand: 110Lb.
Warranty: 3 year.
Included Beam Accessories.
The Beam Device And Mobile Stand Includes The Additional Accessories Below.
Easy to Use Hand Held Remote. Adjust Intensity, Time And Pulse Frequency.
Single Eye protection And Standard Eye Protection With Strap.
Device Power Supply And Optional Extension Cord.
Adjustable Mobile Stand. **Some Assembly Required
Two Modular 500 Watt (each) 12" x 36" Red Light Therapy Unit.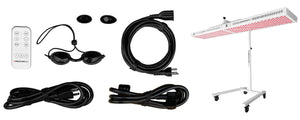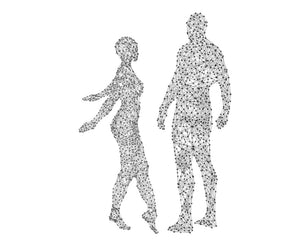 The Natural Healing Power Of Red Light Therapy.
Adding Red Light Therapy To Your Daily Routine Can Increase Your Overall Health And Improve The Way You Look And Feel.

Rejuvenated Skin, Anti-Aging Effects, Improves Metabolism And Elastic Production, Enhances Fat Loss, Accelerated Cellular Health.
Muscle Recovery, Increase Testosterone Naturally, Improves Circulation, Decreased Surgery Healing Time, And Pain Reduction.
Learn More
What benefits will I receive from this therapy?
Rejuvenated Skin, Anti-Aging Effects, Improves Metabolism And Elastic Production, Enhances Fat Loss, Accelerated Cellular Health.
Muscle Recovery, Increase Testosterone Naturally, Improves Circulation, Decreased Surgery Healing Time, And Pain Reduction.
What is the difference between red and near infrared light?
Red Light Therapy Uses The 650nm Wavelength To Penetrate The Skin And Stimulate Cellular Activity For A Wide Range Of Improvements, While Near Infrared Light Therapy Utilizes The 850nm Wavelength And Is Used To Reduce Inflammation And To Help Stimulate Tissue Regeneration.
How can I find out what treatment levels I need?
Your treatment levels should be determined by an experienced healthcare practitioner. Always follow the instructions of the doctor or therapist providing the therapy for the amount of light, frequency and duration of treatment needed.
Do I need to protect my eyes from red light therapy?
Protective eyewear is included and should be used whenever the NIR mode is active and the eyes are within the beam window, which is the surface area of the device. This includes the following light modes -Red + NIR, & NIR only.
Possible hazards of red light therapy.
A few potential hazards of red light therapy should be considered before you begin treatment. Compared to other types of light, such as ultraviolet (UV) light, red light has far lower energy, making it less likely to be harmful. However, there are still some potential hazards that should be considered.


Red light therapy may cause burns if exposed for long periods or if your skin is damaged by another source (like sunburn). If this happens and you are using red light therapy regularly or repeatedly, you should follow up with your doctor regarding any possible burns or irritation from your skin.


There may be an increased risk for cancer in those who use these devices for long periods without following proper safety procedures, such as wearing protective eyewear or gloves when handling them outside of the home and only using them for short periods.


In addition to these concerns, it is also important to note that these devices should not be used by pregnant women or those with pacemakers, as they may cause harm.



Heat
There are some downsides to red light therapy. The most obvious is that the heat generated by red light therapy can be uncomfortable, especially when it's first started. If you have any existing medical conditions or are taking medication, discussing this with your doctor before starting red light therapy is essential.

The heat generated by red light therapy can also cause damage to your eyes. This is especially true if you're using an unapproved device that doesn't protect your eyes. Use caution while using any devices if you have concerns about their safety.

Another potential hazard of red light therapy is that it can cause burns if you're not careful. This is because red and near-infrared light therapy can cause skin damage if the body absorbs too much at once. It's essential to start with small amounts of light and increase gradually until your skin feels comfortable with the heat generated by each increment of treatment time.

Red light therapy devices are relatively safe to use, but there are some precautions you should take. Make sure you're using a device approved by the FDA and follow all directions that come with it. Never use a device if there's any doubt about its safety. If something seems off, stop immediately and contact your doctor!



Light
Red light treatment may seem obvious, but it does create light. Red light treatment has a lower energy level than blue or UV light, but it still has the potential to injure areas of the body that are sensitive to light. Red light therapy has been reported to cause irritation and sensitivity when used on the skin, mainly if it is sensitive.


Because of this, you are recommended not to use red light therapy on broken skin or if you suffer from any kind of skin disease. It is advised that you use red light treatment for the first time under the guidance of a licensed medical expert. This is because they can tell you if there are any potential side effects and advise on how to proceed should any occur.

The most common side effect of red light therapy is burning or tingling sensations in the skin. This can be caused by exposure to too much energy or using high-intensity lights (which are not recommended). The discomfort will usually go away after a few minutes.

However, if left untreated, it may cause damage to your skin and eyesight. If you experience any burning or tingling sensations, stop using the light and consult your doctor immediately. Red light therapy is a safe and efficient treatment that can cure various illnesses by reducing inflammation. It can also help you achieve healthier skin by boosting collagen production and stimulating blood flow.

The treatment is generally safe and effective, but it's important to note that red light therapy for acne cannot be used in place of other treatments. If you have severe acne, talk with your doctor about using an antibiotic or retinoid before trying red light therapy. Some people may experience dizziness or nausea when using red light therapy.

These symptoms are usually because you're not used to having your eyes exposed to the light, so if they occur, try taking a break from treatment and then resume later. If the symptoms continue, stop using your device immediately and consult your doctor about possible causes.



Tissue Stimulation
Many health problems can be effectively treated using red light treatment. It can help with pain, inflammation, fatigue, and even depression. But you should be aware of some potential hazards associated with red light therapy before using it on yourself or your loved ones. The most common side effects include eye irritation, headaches, and skin reactions.

You can avoid these issues by taking special precautions when using red light therapy devices. While red light therapy is safe for many people, it's not for everyone. You should avoid using it if you have any kind of open wounds, skin conditions like psoriasis or eczema, or if you're pregnant or breastfeeding. There is some evidence that red light therapy can help treat cancer.

It's been shown to kill cancer cells in lab studies and has also been used successfully in humans. However, there are still risks associated with using this form of treatment for cancer patients, but there are some risks associated with using red light therapy for cancer treatment. For example, if a patient has a condition that makes them more susceptible to burns (such as sunburn), they may want to avoid this treatment. Additionally, there's no evidence that red light therapy can kill all human cancer cells. Red light therapy is also not a cure for cancer. It's only a treatment that can be used in conjunction with other treatments to help reduce symptoms or provide relief from pain.

Red light therapy's primary goal is to activate the body's tissues to get the desired results. However, red light treatment may not stimulate all bodily tissues equally, mainly when certain illnesses are present. The red light treatment provides excitement, which may not always be desirable.
Absolute contraindications for red light therapy.
Contraindications are elements and conditions that should never be employed in therapy. While there may be specific obvious contraindications to red light treatment. Clinical expertise paired with an increasing number of studies does reveal numerous possible contraindications.

1. Malignant Cancers
The most typical and known cancer is carcinoma. It mainly affects the epithelial tissue of the skin and the underlying organs, like the kidneys and liver. This is why they are exposed to light therapy to the greatest extent possible. Red light treatment should not be used on malignancies that are actively developing.

Red light therapy is used to promote cell growth in a wound. Increasing cell proliferation might speed the growth or spread of malignant cells. Some study shows that red light treatment can be applied safely in cancerous tissues, although this evidence is still being determined.

Red light treatment should never be used on malignant tissues without the approval of an oncologist.

2. Pregnancy
The child's growth in the mother's womb includes delicate and complex biological processes. This condition must be addressed with extreme care. While exposing a fetus to red light treatment might cause mutations and genetic abnormalities.

While evidence suggests that red light treatment has no harmful impacts on pregnancy, many authorities consider it a contraindication to red light therapy. Red light treatment modifies the operation of mitochondria artificially to improve their function.

As a result, red light treatment should be avoided during pregnancy if it has the potential to harm the growing fetus.

3. Recent Burns
It is known that recent burns retain the thermal energy that triggered the harm for a long time. When subjected to red light therapy, the degree of the burn may produce more severe damage. It may overheat the tissues, resulting in thermal injury. Red light therapy should not be used on burns that happened within the past 24-48 hours unless allowed by the doctor healing the burn.

4. Eye Diseases
The eye is the most delicate area of the body, easily irritated by even the smallest particles. Exposing them to red light therapy can be hazardous. The effects of red light therapy on the eyes are currently being investigated, with particular research showing the results in certain conditions.
It is preferable to wear goggles or special glasses to protect your eyes and keep them from coming into contact with red light.
While the impact of red light therapy on healthy eyes is still being researched, it should only be used on individuals who have eye problems if given approval by an ophthalmologist.

5. Hyperthyroidism (Upper Chest and Neck)
Hyperthyroidism is caused by an overactive thyroid. When red light treatment is applied to the upper chest or neck, light is likely to reach the thyroid. The additional stimulation may aggravate the symptoms of hyperthyroidism.

You should always seek your endocrinologist for red light therapy if you have hyperthyroidism.

6. Light Sensitivity
Light sensitivity is a condition in which brightness causes irritation in the eyes. This illness is also known as photophobia. It's a typical symptom connected to various illnesses ranging from mild irritations to life-threatening medical situations.

Solar urticaria, for example, can produce allergic responses when the skin is exposed to sunlight or bright light of a specific wavelength, independent of the origin.

Those who have had a response to a red light or have light sensitivity should avoid using this method of treatment until they have been cleared by their doctor.

7. Epilepsy
Epilepsy is a common brain disorder that involves recurrent episodes of seizures. Seizures are known as short and brief fluctuations in the electrical activity of the brain, which can cause alterations in normal functions.

When employing red light treatment, people with epilepsy may be at risk of suffering a seizure, primarily if low-quality red light panels are utilized. A concept known as flicker is inherent in virtually all light sources.

Flicker might be imperceptible to the naked human eye, yet it generates rapid swings in light intensity. People with epilepsy might be sensitive to flicker in red light panels and may have episodes if the flicker is intense or highly sensitive.

Relative Contraindications for Red Light Therapy
In contrast to absolute contraindication.
"Rrelative contraindication" states that therapy should be avoided since the advantages are unlikely to exceed the harms. These are relative contraindications, and there might be occasions when the therapy's benefit exceeds the associated problems.

If a relative contraindication exists, it is usually wise to discuss it with one's doctor before utilizing red light therapy and to choose lower levels of intensity until the effects of red light therapy become apparent.

1. Severe Bleeding or Blood Loss
Platelets and proteins in your body are in charge of healing bleeding or open wounds.
However, some data suggest that red light treatment may impede wound healing and the capacity to stop bleeding.

This impact is minor, although it may be significant in severe bleeding or blood loss. Studies in this area are still underway, and the magnitude of red light therapy's effect on bleeding has yet to be wholly accepted. Red light therapy should not be used when severe bleeding occurs unless it has been cleared by a doctor assisting in the treatment of the blood loss.

2. Systemic Lupus Erythematosus
SLE is an autoimmune illness in which the body's immune system assaults connective tissue throughout the body. People with SLE may be more vulnerable to light damage, with dermatitis triggered by sunshine being typical.

While SLE can increase skin sensitivity to light, red light therapy may not worsen this issue and may help with SLE symptoms. Before utilizing red light therapy, people with SLE should speak with their doctor about the risks and benefits, and they should start with low-intensity treatments to see how they react.

3. Medications for Light Sensitivity
Several medicines make you more light-sensitive. This might cause red light treatment to aggravate the skin or result in a reaction when used. While red light therapy is not likely to have a significant impact on those taking photosensitizing medications.

But it is recommended to determine if the medications you are taking can raise your sensitivity to light and to communicate with a doctor before using red light therapy if you are taking any of these prescription drugs.

4. Infection or Fever
The body temperature rises with a fever or sickness. The rising temperatures produced by red light therapy will result in a higher body temperature. However, this concern is reasonably minor because the heat produced by red light therapy is uncommon to drastically elevate body temperature during a fever.

Before considering red light treatment, individuals with a highly increased body temperature should address the dangers and benefits with their doctor.

Other Factors to Consider for Red Light Therapy Despite the contraindications, there are some significant concerns for those who use red light therapy. These are not justifications not to use red light treatment, but instead, variables that are likely to influence or be influenced by it. Red light treatment should also be considered for the following reasons:

Skin Pigmentation
The influence of melanin production on red light treatment is being investigated right now. Those with dark complexions may notice that their skin absorbs a higher amount of light, making them feel warmer than those with lighter skin tones. Although a tiny amount of red light may reach deeper tissues, the effect is unlikely to be considerable.

Dark Hair
Darker hair tones may soak more light, enhancing temperature and much less penetration of red light. This effect is unlikely to be significant.

Tattoos
When subjected to powerful red light, tattoos, particularly those that contain red ink, may vanish. The tattoo ink may also induce inconsistent penetration of red light, resulting in less homogeneous treatment.

Final Thoughts
There are several benefits to using red light therapy. However, there are various contraindications and potential variables to consider before undergoing Red light treatment.

Questions About The Beam.
What mounting options does the Beam have?
The Most Common Way Is On The Included Mobile Stand. The Beam Can Also Be Mounted On The Optional Motorized Mobile Stand. Both Stands Have Adjustment For Height And Depth.
Can the Beam be used for targeted treatment?
Yes, even though the Beam is a high intensity full-body device
you can use it for targeted treatment. Keep in mind, the more skin surface exposed during Any treatment the more beneficial it will be, even if you're targeting a specific area.
Can I upgrade my Beam device in the future?
Yes, because of the modular design the Beam can be upgraded
to the Max by adding two additional panel and the motorized stand. Additionally, the Beam can be used with a single light model like the core if necessary.

To upgrade follow this link to our upgrade
configuration form. Go To Form
Follow The Link Below For More Main Frequently Asked Questions.
Now Checkout The Max, Our Most Powerful Device.
Beyond Medical Grade Full-Body Red Light Therapy Treatment.
Our Full-Body Red Light Therapy Devices.